Find Us
Address
Christian Spiritualist Church
Grove Place
Manor Road
Alcombe
Minehead
Somerset
TA24 6EH
Telephone
0783 110 4896
Map
Click here for map in new window
Bus Routes
FirstGroup Bus route 28 from Minehead & Taunton
Click
here
for operators timetable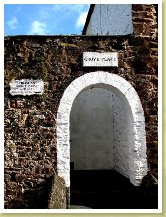 Look for Grove Place and the white painted arch on the left as you go up Manor Road

Please note that car parking is limited in Manor Road. Wherever possible please use public transport, walk or car share.

Please consider the church neighbours by entering and leaving the church quietly.
location of csc location of Alcombe christian spiritualist church location of Minehead christian spiritualist church location of Minehead spiritualist church where are you directions to csc directions to alcombe christian spiritualist church directions to minehead christian spiritualist church directions to christian spiritualist church what bus how do i find acsc alcombe christian spiritualist church map of minehead christian spiritualist church parking Where to park