Welcome
Stained glass windows with sun cast muted rainbow colours upon the walls.
Between the dark wood,
It adds to the welcome of this already warm embracing little church.
As you enter there is an enveloping energy that brings you peace and tranquillity.
An abiding feeling of belonging from your first visit
Janice 2012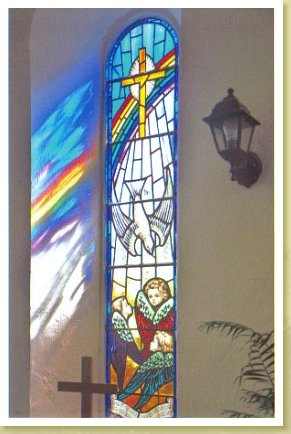 We hope you find all that you need. The Christian Spiritualist Church is committed to providing a peaceful spiritual environment - we will do everything we can to meet your expectations.

With a variety of events to choose from, we're sure you'll be happy visiting our church.
Look around our website by clicking on one of the links on the menu. If you have any comments or questions, please feel free to contact us. Click here.

We hope to see you again soon! Check back later for new updates to our website, there's more to come!
Thank you for visiting!
One dark droplet of water
can burn out your candle.
But; as a church,
a group,
a family.
We can relight your candle
Tara 2012
minehead spiritualist church alcombe spiritualist church csc alcombe christian spiritualist church minehead christian spiritualist church home page mediums in minehead mediums in alcombe mediums in somerset minehead clairvoyance clairvoyance in Somerset clairvoyants in Somerset spiritualist healers